You have a cabinet full of products, but still haven't reached your skin care goals. Let's talk about why.   I'm honestly embarrassed to admit how many skin care products I own. According to the data I'm not alone. Skin care products are hot right now. Like reallllly hot. The skin care market generated 17.5 ...
Read More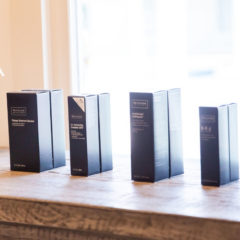 Choosing the best products for your skin can be overwhelming, because when it comes to skin care one size fits one. 

That's why we created a system that's easy to understand and even easier to use, regardless of age, skin type or your level of obsession with skin care products.

We've identified five essential categories that any complete skin care routine should include at least one product from.
Read More